MIER FOO discusses the digitalisation of the fashion industry.
A staggering one billion people now use Instagram. Over 72% of these users purchase a product they viewed on the app. Within seconds, carefully curated content can be propagated through millions of users worldwide. As a result, an increasing number of brands are turning towards social media's immediacy to promote their advertising campaigns. This pervasiveness of digital media, specifically Instagram, has caused a revolution within the fashion industry, permanently altering the way brands interact with their consumers.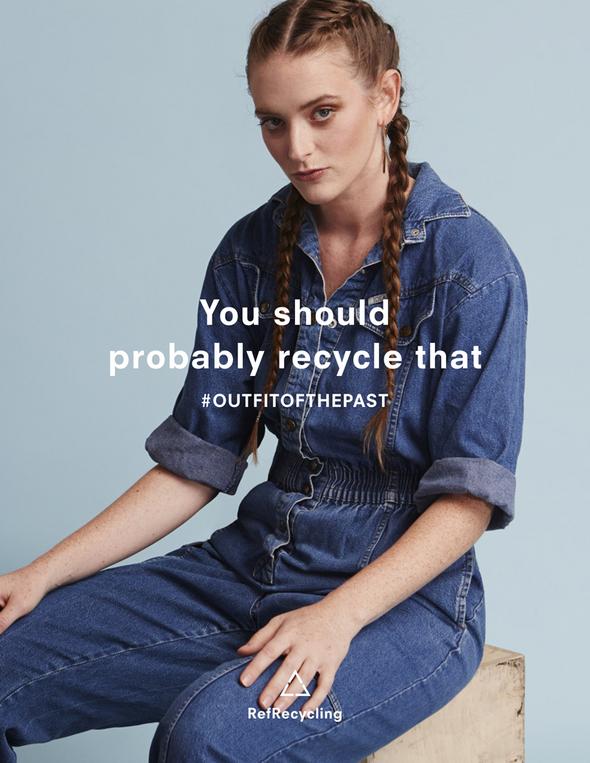 Sponsored posts, 'live' stories, and endorsement from a rising number of 'influencers' has allowed brands to target the millennial consumer market at a substantially lower cost than traditional print marketing. It is safe to say that Instagram has surpassed legacy magazines as the main form of advertising. The media industry titan, Condé Nast, reportedly sustained losses of 120 million USD last year after suffering from declining advertising revenue. On the other hand many high fashion brands such as Burberry have already adapted to the industry's digitalisation. They have been adopting a 'see now, buy now' business model for a seamless shopping experience, in comparison to the traditional six-month waiting period between runway and retail. Kerring, the parent group of Gucci, reports that the brand will spend about 55% of their advertising budget on digital media content. Under the leadership of Creative Director Alessandro Michele, Gucci has also collaborated with relatively unknown visual artists such as Jayde Cardinalli and Christopher Simmons to create a slew of online campaigns. These have been specifically tailored for the brand's Instagram page. Gucci's simple interlocking GG belt was the most searched for fashion accessory of the year, largely due to its ubiquity on the feeds of fashion bloggers and celebrities alike.
The reach of social media has also disposed of the need for brick and mortar shops. The popularity of brands such as Rouje, Réalisation Par, and Bagatiba (with around 393,000, 431,000, 123,000 followers respectively) who sell exclusively online and rely mainly on social media advertising to generate sales upwards of hundreds of thousands of dollars is testament to the lure Instagram has on its users. Instagram breaks the barriers between brands and their consumers, allowing them to engage directly with customers. Reformation, a forerunner in sustainable fashion, can release a new collection within weeks of its design conception. The brand, which has 1.1 million followers on Instagram, tailors its digital campaigns towards millennial-friendly slogans peppered with a 'So-Calesque' tone: 'When in doubt, wear the damn dress.' or 'Not actually vintage, but feel free to pretend it is when people ask you.' The casual, pithy humour is conspiratorially intimate. Similarly, Are You Am I, an upmarket clothing brand started by fashion blogger Rumi Neely, operates under the slogan 'For girls who get it'. Réalisation Par describes its clothes as 'Sometimes you need a get-out-of-jail-free card. Whatever the reason, this dress is the solution.' It's no coincidence that these brands are all helmed by women, whose personal narratives are often interwoven with the brand's core ideology, which clearly resonates with their following. The brands market themselves with the promise of becoming your best friend: they are simultaneously inclusive and exclusive, tailoring their clothes to suit your needs.
Social media has allowed brands to capitalise on the community they have created with by providing an outlet for direct feedback. Reformation responded to customers' requests for more inclusive sizing and lower prices by adopting a wider range of sizes from zero to twelve as well as creating RefJeans, a sub brand with prices half that of their main line. Customers are encouraged to post pictures of themselves in their outfits affectionately dubbed '#RefBabes' for Reformation and '#DreamGirl' for Réalisation Par which the brand 'reposts', tagging the clothes with their links and prices and guiding other users to easily purchase them. A repost of a celebrity wearing their products can lead to them selling out within hours such as when Meghan Markle was seen wearing a Reformation dress on her tour of Australia. Brands can also reply to queries about stock and sizing under their comment section or customers can simply 'DM' (direct message) the brand for help. All this helps to foster a strong sense of brand loyalty which is crucial in a time where trends are fleeting and competition is fierce.
Featured image source: Akio Kon, Bloomberg News for Uniqlo Fall Winter Campaign, 2017.
This article is published in our Environment in Arts series, raising environmental awareness in advance of UCL Climate Action Society's Sustainability Symposium that took place on the 16th November.