EDWARD CHRISTIE discusses whether the Royal Academy's 'Abstract Expressionism' reflects the fundamental humanity its white, male artists claimed to represent.
Lauded by the critic Jackie Wullschlager as 'the most pleasurable, provocative exhibition of American art in Britain this century', the Royal Academy's monumental survey of Abstract Expressionism is a rare opportunity to reflect on what was undoubtedly a phenomenon of pivotal importance to modern art.
Emerging in the wake of World War II, the movement has been popularly theorised as an enactment of the essence of humanity which acted against the austerity of McCarthyite America and the Cold War climate.  This essentialism was famously supported by Mark Rothko who explained that through his works he aimed to convey 'basic human emotions — tragedy, ecstasy, doom'. Immersed in Mark Rothko's sublime No. 15 which takes centre stage at the ongoing exhibition, it is undeniable that the abstract expressionists succeeded in creating profoundly powerful works that demand metaphysical reflection. However, the exhibition is dominated by canonical figures such as Barnett Newman, Willem de Kooning and Robert Motherwell which suggests that the abstract expressionist movement's claims to universalism were skewed towards its white, male exponents.
This is by no means an atypical characteristic of modernist art history.  Indeed, in 1951 Grace Hartigan noted in her journal after meeting with fellow painters in the abstract expressionist circle 'Clem [Greenberg] got on his kick of "women painters".  Same thing — too easily satisfied, 'finish' pictures, polish, 'candy'… He says he wants to be the contemporary of the first great woman painter.  What shit — he'd be the first to attack'.  In validation of this vehemence, in his essay 'Beyond the Image', co-curator David Anfam acknowledges Clement Greenberg as a culprit in supporting bias against women who were crucially excluded from his influential essay 'American-Type Painting' in 1955.  Sharing a similar story, black abstract expressionist artists such as Norman Lewis struggled to gain due recognition for their talents and importance to the movement.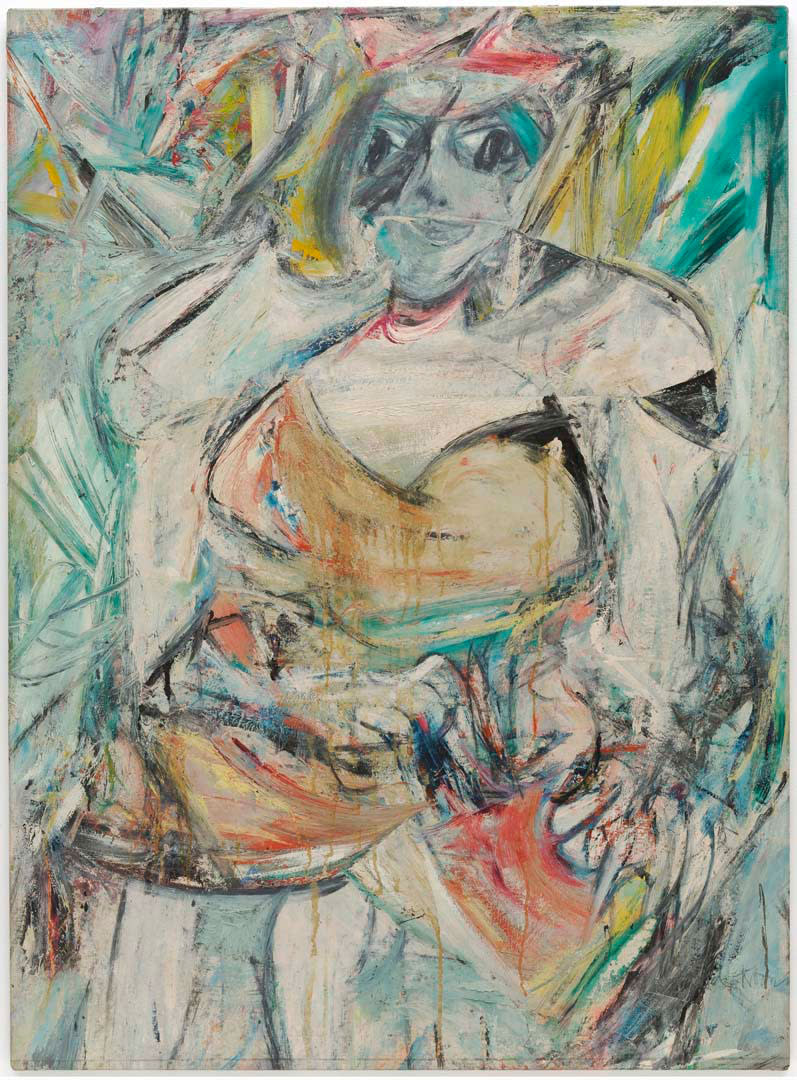 In the same essay, Anfam praises the Royal Academy show for encouraging inclusivity, and highlights its achievements such as being the first exhibition to include a work by Lewis in Britain.  Whilst it may be a step in the right direction, as I walk through the show I can't help but notice that many great artists have been left to the sidelines.  Namely, the accomplished painter Lee Krasner's predominant appearance comes through the inclusion of her The Eye is the First Circle—a homage to her late husband Jackson Pollock.  Equally, works by the likes of Elaine de Kooning, Helen Frankenthaeler and Grace Hartigan receive limited or no attention.  Indeed, it might not be too unreasonable to perceive that Willem de Kooning's satirical series of 'Woman' paintings receive comparable attention to works actually made by female painters,  and there is little focus on the importance of the gallerists Betty Parsons and Peggy Guggenheim who were essential to the movement's patronage and success.  Supporting this bias, the show lacks emphasis on the influence that non-western cultural traditions such as Navajo sand painting and the African 'primitive' arts had on the movement.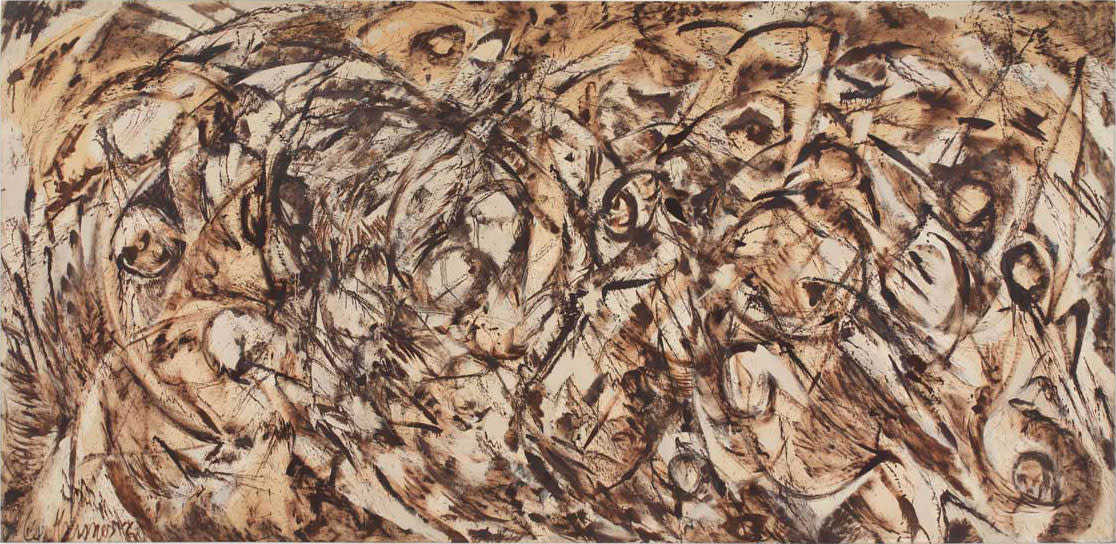 With separatist politics at the forefront in Britain and America, perhaps a promotion of universalism in painting is much needed.  How better for this to be conveyed than through the language of emotive and fundamentally 'human' painting amidst the de-humanising pressures of mass advertising and technology?  Undoubtedly, the time must have come for contemporary art historians who pride themselves on supporting gender, sexual and racial equality to reconsider and revise the narratives of modernist art history to expose its unjustified biases.
'Abstract Expressionism' is on until Monday 2nd January 2017 at the Royal Academy of Arts